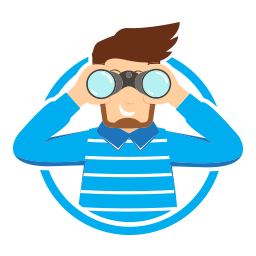 Frequently Asked Questions
What is "driving for dollars" and how can it help my real estate business?

Driving for dollars is a cheap way to find motivated sellers and close more deals. You can learn all about driving for dollars in our free mastery guide available here


What if I receive the same address from two different drivers?

Whenever a property is submitted, a white hexagon marker is placed on top of it on the map that is visible to all of your scouts. This prevents duplicate submissions and shows your drivers which areas have already been visited.


How can I make sure my scouts are sending me good addresses?

Whenever you receive a lead with PropertyScout, you can look in your lead spreadsheet for a side-by-side comparison of the picture your scout submitted and the Google street view of the property. This helps you make sure your drivers actually visited the property and that the address they submitted matches the one they found.


How do I teach my scouts what to look for when driving?

We've got you covered! When you send your scouts your scout link, the first thing they'll see is the 'welcome page'. This page is for you to customize and give your scouts all the info they'll need. In the default welcome page we've included a professional explainer video and a link to an article about how to drive for dollars. This is also where you should give your scouts any specific instructions, like what zip codes to drive in and your compensation policy.


How should I pay my scouts?

This is up to you. The safest way to pay your scouts is on a per-lead basis with a minimum number of leads required to cash out. Visit this article on scaling your driving for dollars business that discusses strategies discussing how to compensate your drivers.


How can I let my whole team see my dashboard?

You can't have more than one Google account per PropertyScout account. What you can do, though, is create a new Google account that your whole team has access to. That way, you can all log in to see the dashboard without sharing your personal password. Contact support if you'd like to change the email address associated with your account. Additionally, you can share your lead spreadsheet with anybody, so you can give your whole team access to the lead sheet regardless of which email address is linked to PropertyScout.


What information do I get when I submit an address?

When you submit an address, it goes into a spreadsheet in your Google account with 29 columns of information. This includes the property address, city, state, and zip, along with the condition notes you filled in, the picture you took, a Google street view, a link to Zillow, and more. Also included is the owner's name and mailing address, city, state, and zip. The information provided is enough to immediately mail to or skip trace the owners. Check out the demo account's spreadsheet here to see exactly what you will get.


Why is there a limit on Owner Data searches per month?

Our homeowner data is provided by a national data broker, which is not free. 1500 searches are included in your monthly subscription, which is more than enough for just about anybody. If you're a real power-user and need more, we can recharge your account -- just contact our support team.


Is there a PropertyScout native app for iOS or Android?

At this time, there is not a native app. If you'd like to access PropertyScout from the homescreen on your phone, you can click "add to homescreen" at the bottom of the scout welcome page to open a video to see how to add the PropertyScout submission page to your home screen so that it acts just as a native app would.


One of my drivers submitted properties, but I don't see them in my spreadsheet. What happened to them? Are the leads gone?

Nope! The good news is your leads are not lost. It's possible your driver had trouble using your link, which caused their submission page to not properly connect to your spreadsheet. If this happens, give a call to support at (386) 301-3834 or email propertyscouthelp@gmail.com. We can assess what went wrong and help you recover those leads.